Expand Your Fitness Marketing Services – 5 Big Reasons Why You Need soOlis Marketing
Our fitness marketing and wellness expertise can help take many marketing jobs off your plate, so you can Think Big while we analyze and execute your custom business initiatives.
Our soOlis team consists of physicians, qualified nutritionists, experienced personal trainers, physiologists and marketers all working together – with our graphics and programming teams – to develop full-service online marketing  programs.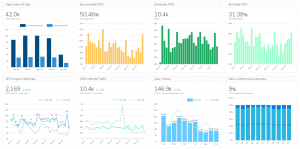 Analytics. We use comprehensive lead generation and email marketing solutions to create and capture data for your businesses, including customer appreciation programs, drip         campaigns, email newsletters.
Content. soOlis.com is the "go to" custom website pro for fitness equipment needs, leasing education, exercise equipment portals, gym locators, and e-commerce recommendations.
Education. Our popular 3D fitness tool allows you to create a virtual personal avatar to help visualize the changes your body will go through during our branded corporate wellness programs or gym-focused exercise prescriptions.
Ad dollars. We research the best parameters for your digital ad dollars and ensure all marketing initiatives and ads are SEO-optimized and mobile-friendly. Every ad we produce and analyze will provide customers with wider access to your website and clickable information about your business.
Social media. We ease the challenges most health and fitness business owners face, including posting consistent daily or weekly social media posts, fluid content strategy, video posts, and re-marketing goods and services to capture the perfect target audience.
Not only do we relate to our clients but we save them significant time and money. soOlis would love to take a deep dive into your data, and help you get intense work projects off your plate.  Contact us at info@soOlis.com  or call us 877-789-8773  today to help you expand your fitness marketing services