Gyms, fitness manufacturers and dealers should take advantage of the ever growing social media world
With 81% of Americans having some sort of social media profile, it's no surprise that more and more companies are on social media as well. Chances are, before a client makes a commitment to a company, that client will check the company's social media. Social media paves the way for companies to reach their target audience and with unlimited walls, companies can reach audiences they might not have otherwise thought of.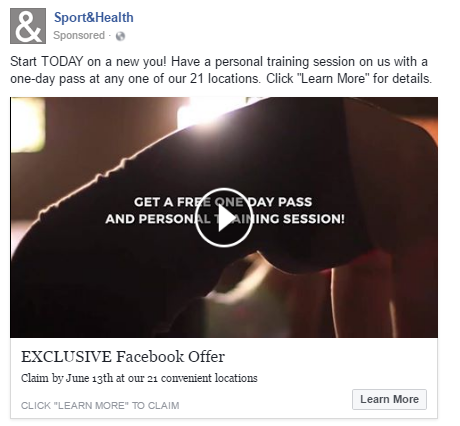 The lack of geographical restrictions with social media is beneficial for specifically fitness companies because it allows them to hone in on populations across the country, and even world, whereas commercial placements in both the television and radio world tend to stay within the local region. Don't get me wrong, commercials can reach across the country, but at what cost?
Social media provides a low cost and even cheap option for small gyms and fitness dealers to market and reach out to their target audiences.  Instagram and Twitter are free to use, which also offer the ability to reach anyone on those outlets across the world. Instagram and Twitter do not charge companies per post. However, while Facebook is free to set up a company page and post normal status updates and pictures, typically Facebook charges for advertisement placement.
On the bright side, the average cost per click on Facebook is less than $0.30, and the average cost per thousand impressions is about $7.19. It is worth noting that these advertisements change based on a number of factors: audience, industry, and the ad objective.
In the world of gyms, fitness manufacturers and dealers, it is important that clients see the classes or products that are available, how nice the facility is, videos  of fitness dealers installations and the environment of the gyms. Regardless, with the world of social media gaining traction, it is important for companies to find their place in the world of social media. Here at soOlis, we are the experts in social media and helping you reach your target audience. For more information on social media and a tailored plan, please contact us at info@soOlis.com